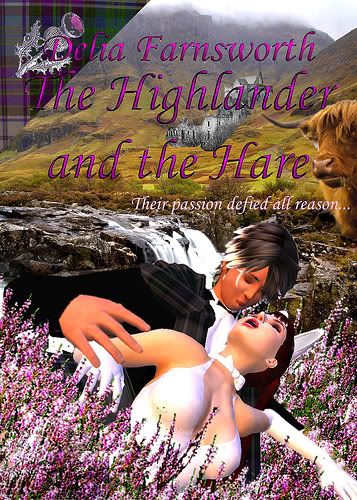 (Novel cover by Gloire!)
Since my return from the Isle of Phillip, Her Grace Gloire, the Duchess of Middlesea and I have become very close, and fine romance has slowly unfolded between us. Here are some recent moments-
Upon beginning a course of the Masonic Tonic, known as Windlight, I celebrated this newfound clarity of vision and restoration of health with a trip with Her Grace to the shores of the Gardens of Apollo, taking in an exquisite sunset-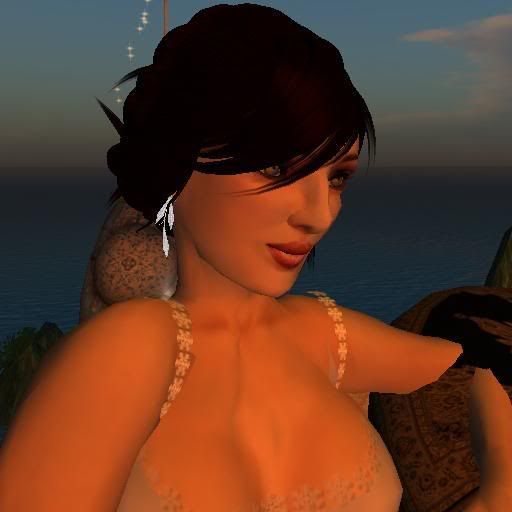 Days later, a trip to Flashman's Bar, for dancing, and liquor enough to throw caution to the wind for our next adventure--
Soaring high above Caledon, the Duchess shows her acrobatic skills, walking the wing of the ill-piloted biplane I barely kept aloft. Such a brave woman, indeed!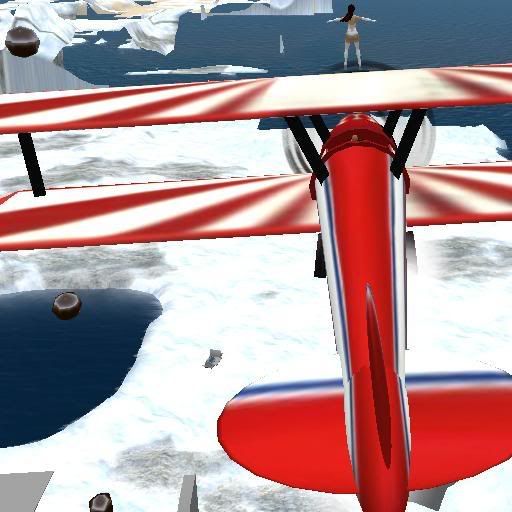 New years Eve brought us together at the stroke of midnight (SL) in Penzance, for the "Many Midnights" New Year's Ball-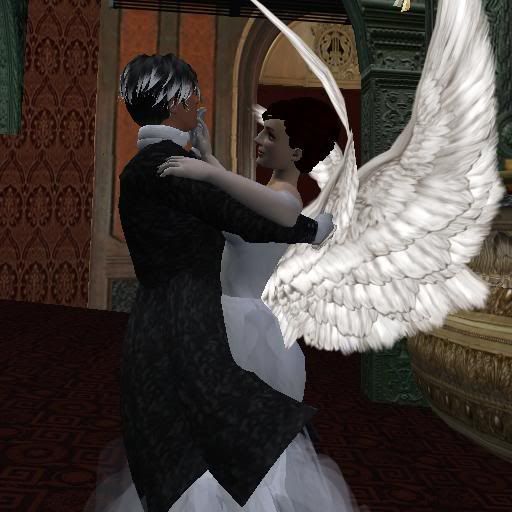 Under the expert musical direction of Edward, Count of Primbroke, we waltzed for hour upon hour-
Many were there, But I should mention another happy dancer, Eugenia Burton, whose rez day fell on the 1st-
Thank you to Emilly Orr; Christine, Countess Primbroke, Miss Burton, and all others who dedicated time and talent to make such an enjoyable ball!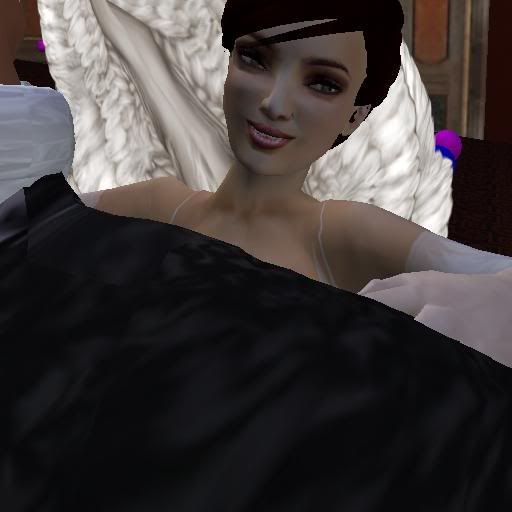 The fair Duchess Gloire and I, having grown quite fond of one another, have thought it best to partner, and share our time together as much as we are able. In recent days, we have purchased plots in the new Steelhead Harborside lands, here we survey the Russian-influenced northwest frontier style home, built under her expert direction, that we plan to erect there-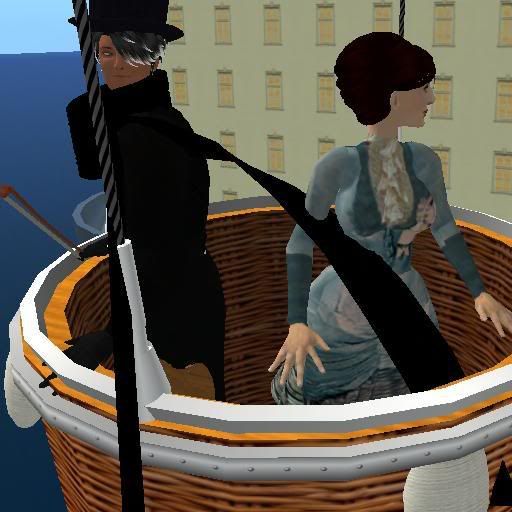 While currently at our dock sits a reminder of Caledon, my Abeldown riverboat, which awaits rechristening as (what else?) "The Duchess Middlesea."