Running! A Protohare hot on my heels, I run forward, through forest and clearing it bounds behind, ever nearing!
I urge myself on:

"Oh jeez, oh jeez, oh jeez!...great oogiley-boogily! It's still there! Puff, puff..."


"Maybe it..wants..to be...friends? Huff...huff.."
"RaWWWWrRRRRRR!!!" it intoned.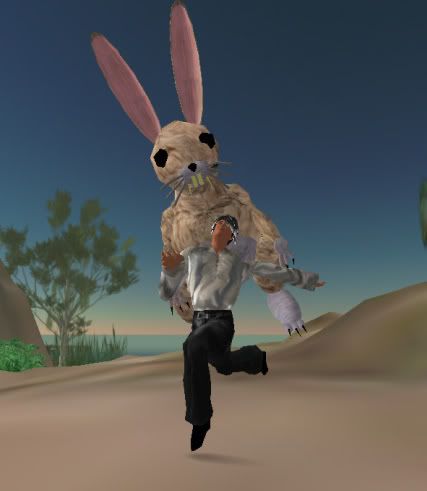 "No, ...bad idea... Best...run!..pant, pant..."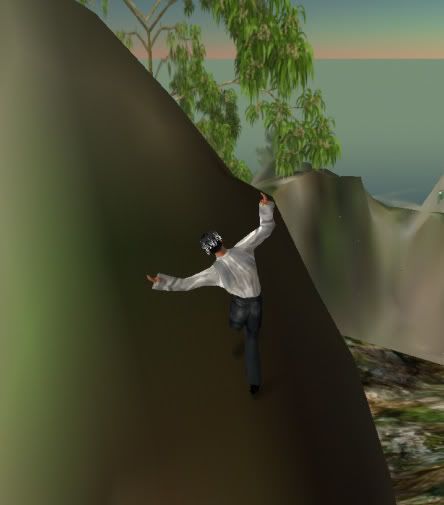 "Climb...climb..climb...Cough! Bunnies can't climb!...*sputter*."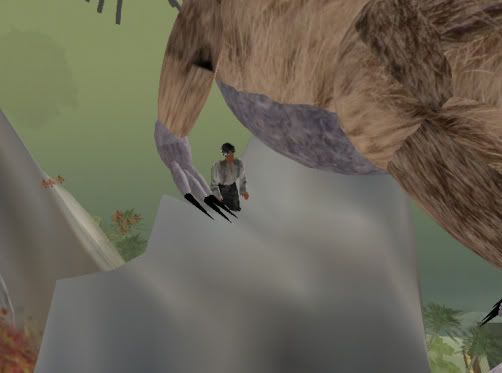 "It's jumping!!! Duck!!!"
The great beast drew back and jumped- it long furry body barely grazed mine as it sailed over my bent form.. Overshooting, it fell in a slow spiral down the other side...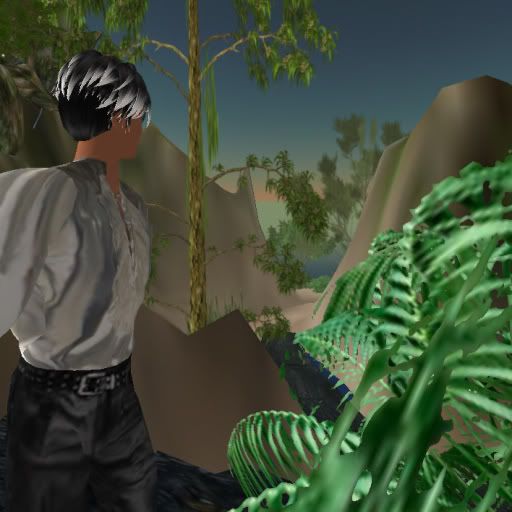 Slowly, I caught my breath and descended again to the forest. Another hare passed in the distance, heading towards the beach. I hesitated as it passed, then set forth again into the dense foliage.
As I drew nearer the beach, who should come bounding out but my dear Kiralette! We took a happy shelter in a safe glen as she told me of the appearance of a group of savages at the beach, and the plight of our fellow adventurers. We considered how we might effect their rescue, and what our next move might be. Long minutes we spent thankful for each other's safety and pondering..